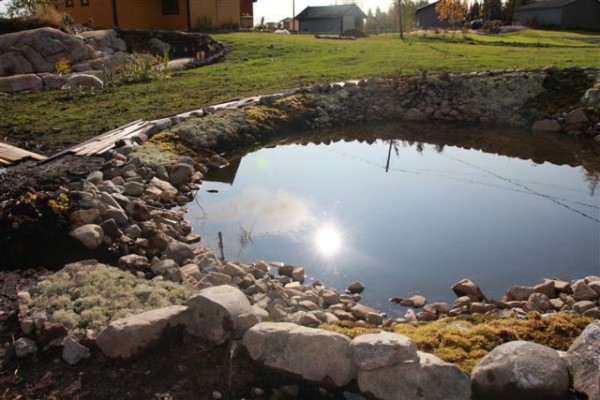 Dammen er helt ny, den måler 7x 10 meter og er vel et par meter på det dypeste, og ble naturlig nok gravd ut med gravemaskin. Dammen ligger med litt avstand fra huset, i en slak nordlig helling.
Dammen har naturlig tilsig, for 40 års siden var det et lite tjern der den ligger. Vi har derfor ikke brukt duk, men har kledd hele dammen med åkerstein. Steinen er også brukt rundt dammen.
I tillegg har vi plantet mose i forkjellige sorter og farger. Dette er mose jeg har funnet i skogen i nærområdet. Jeg har også satt ned litt lyng, et par små einer og et par bregner.
I kraftig regnvær er det så mye tilsig at hele dammen flommer over. Jeg har derfor gravd ut en bekk som tar unna når det blir for mye vann i dammen. Langs bekken har jeg plantet to store tuer med marikåpe, to store tuer med mynte(vil vise seg om det er lurt) og litt lyng. Skal plante mer neste år, bla bekkeblom, i tillegg til en god del planter som jeg planlegger å få fram fra frø!! Det blir spennende!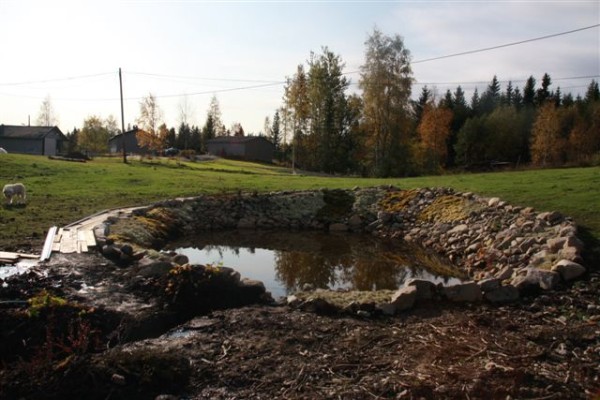 I dammen har jeg bare plantet to vannliljer, noen få små tuer med starrgress og en annen vannplante.
Vi planlegger å lage en liten dam til ved siden av den vi har, det blir en sumpdam som skal fungere som filter for vannet i den store dammen. Vannet skal da pumpes opp i sumpdammen og renne i en liten bekk ned i den store dammen. Dammen er som sagt helt ny, men etter bare et par uker så jeg frosk i den, mygglarver kom jo etter et par dager bare;-)
Vi bor i Oppland, Vestre Toten kommune, på 430 moh. med typisk klima for indre østland, med mye snø og kuldegrader om vinteren.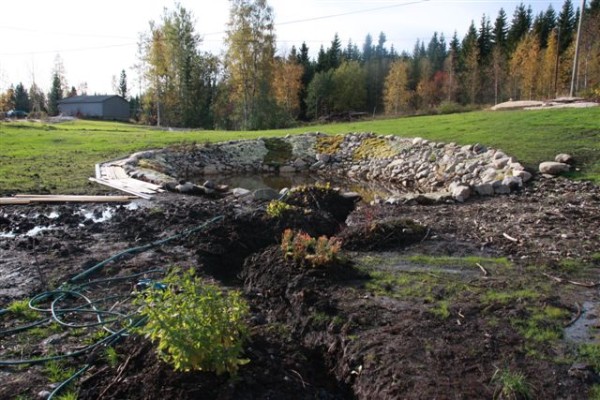 (Vi i Tropex Gleder oss til en eventuel forsettelse med bilder)